WARSHE Staff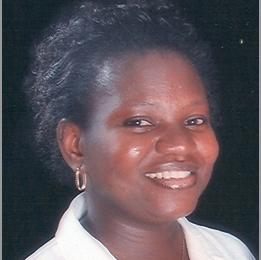 Mrs Titilope Olanrewaju (Programme Officer)
Mrs Titilope Olanrewaju (Intervention Officer & Resource Centre Manager) Titilope Olanrewaju is currently the Programme Officer-Intervention, Counselling & Resource Centre Management of WARSHE. She holds degrees from Obafemi Awolowo University, Ile-Ife. She obtained certificates in: "Organisational Learning and Change", and "Facilitation and Training Approaches for Community Change" from the COADY International Institute, St. Francis Xavier University, Nova Scotia, Canada. She has more than five years experience of work in the area of counseling and intervention for women and young girls that have been victims of rape and other forms of sexual violence and domestic abuse. She has also participated in field research covering the scope of her work. Her passion for the work was traceable to her active involvement and participation in the JAYCEES Club, where she rose to the position of Vice-President in her alma mater.

Mrs Bola Jesuloju (Office Manager)
Mrs Bola Jesuloju is a graduate of Mass Communication of The Polytechnic, Ibadan, Oyo State, Nigeria. She is the office manager of WARSHE and also a student in the Faculty of Law at the Obafemi Awolowo University Ile-Ife. She is married with children. She is a woman with passion for defending human rights. She is disgusted about the alarming rate of violence and abuse being meted against girls and women in the society and has therefore committed herself to fighting against violence and abuse of girls and women for the past seven years.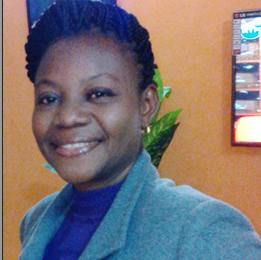 Mrs Gladys Akinbodewa (Internal Auditor)
Gladys Oghenevo Akinbodewa attended Federal Polytechnic, Auchi and Ambrose Alli University, Ekpoma where she obtained an OND and a BSc Degree in Accounting, respectively. Gladys bagged a Masters in Business Administration degree from the Obafemi Awolowo University, Ile-Ife, Osun State and she is a member of the Institute of Chartered Accountants of Nigeria. An Administrative staff with the Ondo State University of Medical Sciences, she has two books to her credit. She is a motivational speaker and teacher. Gladys is happily married to Dr. Akinbodewa Akinwumi, the Chief Medical Director of Kidney Care Centre, Ondo State University of Medical Sciences and they are blessed with four precious children.